Cash & Coin Recycling
MIMO – Money-In-Money-Out : the stronger cash-handling technology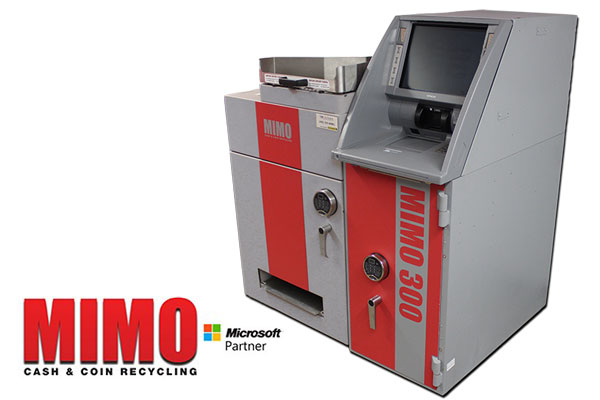 MIMO 300 was engineered to increase your bottom line by streamlining and automating cash handling operations for cash intensive business. MIMO are widely used in Supermarkets, clubs, hotels and casinos and many retailers.
Faster
MIMO – lets you deposit or dispense 300 notes at once, the largest amount in the industry today. This newest generation of cash-handling technology boasts faster transactions and an increased cassette capacity that guarantees you stay at the top of your game.
Securer
MIMO – accepts, dispenses, counts, sorts, and validates all cash and coin. Enforce employee accountability while giving your team the freedom to focus on your core business.
Smarter
MIMO – boasts a revolutionary Back Office Software program which allows you to securely monitor inventory from any location. Accounting for your full inventory including checks, coupons, and other forms of media is easier than ever. MIMO's superior, innovative software can be customised to meet you specific needs.