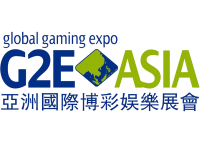 Global Gaming Expo Asia (G2E Asia) is the industry event offering one-stop sourcing platform of gaming and entertainment products to the forward-thinking casino operators in Asia. G2E Asia provides a cost-effective way to suppliers by enabling them to showcase new products, meet qualified buyers and establish new contacts. Every year, over 95% of Asian casino operators attend G2E Asia to look for cutting-edge products and solutions and gather upcoming industry trends. Held in Macau-the heart of Asian gaming.
Lamson Macau is from the Lamson family, experienced in cash handling and casino logistics with premier reference sites in Macau, Philippines and Malaysia. Unique patents and unique solutions tailored for each casino project. Introducing robotics before others into the Macau market. Technology that invites early innovators, technology that allows your casino to differentiate from the "norm".  Robots that have been common place in industry and healthcare, now focused on gaming.  This technology is not for every casino, and your attendance at a Lamson workshop will help understand which robotic or automated process is for your site.  There is security, efficiency and of course commercial ($$$$) reasons to adopt robots to your casino.
Lamson look forward to discussing this exciting new technology with you and to our next century in business.
Come visit us at Stand #225 and meet with Lamson Robo team
More info:  click here
Show registration visit here